With scores of foreign property buyers considering Turkish citizenship after the government slashed the costs of the criteria, we have put together a useful step-by-step guide for those thinking of applying.
What's happened?
Back in September 2018, the Turkish government reduced the qualifying criteria for a real estate investment from $1 million to $250,000.
This has resulted in nearly 300 investors, mostly from the Middle East, applying for Turkish citizenship, and enabling more than $100 million to enter the Turkish economy. It's expected the figure will boom in 2019 as more investors take advantage of the easing of the costs.
New criteria for citizenship:
As of February 2019, Turkey's conditions to apply for citizenship include:
Foreigners who own real estate in Turkey worth a minimum of $250,000.
The deposit requirement of a minimum in Turkish banks is $500,000.
Foreigners who generate jobs for a minimum of 50 people.
Foreign investors should hold the properties or continue the minimum limit of financial investments for at least three years.
The right for citizenship can be used for investors' families – spouse and children under 18.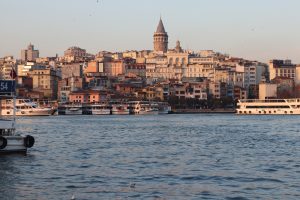 How to guide on applying:
If a foreign investor meets the above criteria, they will have to go through this step-by-step guide on their way to achieving Turkish citizenship:
The Turkish government has installed a new agency called FICO – Foreign Investor Citizenship Application Special Joint Office – to handle the process. FICO brings together the Ministry of Interior with the Populations Registry Directorate, Migration Directorate and Land Registry/Cadastre Directorate.
A) Obtain a Valuation Report: Applicants must obtain a report that asserts they meet the threshold. This report is undertaken by firms authorized by the Capital Markets Board and can be issued before or after real estate acquisition. Requesting a report with a copy of the deed is sufficient. The valuation firm needs the consent of the property owner to study the property (site review) for the report.
B) Issuance of a Certificate of Compliance: On completion of the valuation report, the applicant must seek a Certificate of Compliance from the Foreign Services Department of Land Registry and Cadastre Directorate. The valuation report, the title deed and proof of fund transfer to the seller, are presented to the Land Registry office where the property is located.